Since 1976, Mediatrix Dental Clinic has been providing excellent dental care. What started off as a solo practice by Dr Vincent Gauci, is now one of the largest dental clinics on the island, with its own on-site Dental Technology Lab.
Dr Christian Gauci B.Ch.D M.Sc Oral Implantology (Frankfurt)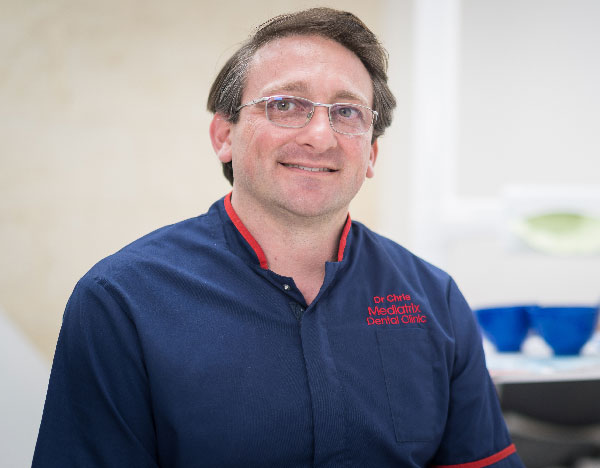 Dr Chris is the principal dental surgeon and co-founder of Mediatrix Plus Clinics as we know it today. He graduated from the University of Malta in 2001 obtaining his B.Ch.D degree.
He started to gain experience by working for the first few years within the government health service, at St Luke's Hospital and in various Health Centres while also working in the private practice. He has specialised in the field of implant dentistry.
He is a member of the International Team of Implantologists, and has travelled to Switzerland, Vienna, Italy, Finland and Germany to pursue his studies.
He studied at Goethe University in Frankfurt, Germany for a Master of Science in Oral Implantology achieving his M.Sc degree. He is also a member of the Dental Association of Malta, the Malta Association of Post- Graduate Dentistry and of the MOI Alumni.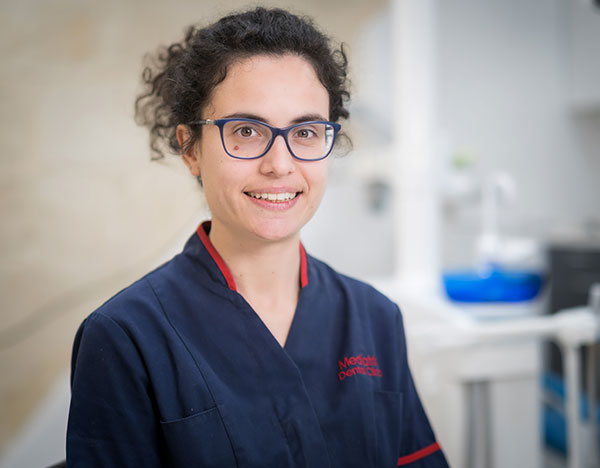 Dr Lucia, procured her D.D.S degree in 2013 when she graduated from Università Politecnico delle Marche (Ancona) Italy. She first came to Malta as part of the Leonardo project, which helps young professionals gain exposure to work practices outside her country. She fell in love with our island which is now her home. She is currently studying for her Masters in Orthodontics in Rome. Dr Carini is a member of the Dental Association of Malta.
You might meet her cycling or on a walking tour around Maltese country lanes.
Dr. Ritienne Galdes B.Ch.D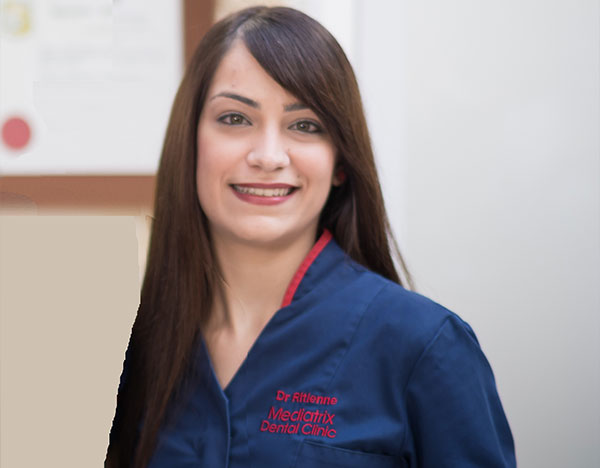 Dr Ritienne has been practicing in this clinic since graduating with excellent grades from the University of Malta in 2016, gaining her B.Ch.D degree. Apart from her impeccable dental work, she is great with patients, and patients love her. She manages to calm down even the most apprehensive of patients with her smile. Her special interest is endodontics (Root canal treatment). In fact, she is presently reading for a Masters degree in Endodontics at King's College London. She is a member of the Dental Association of Malta. Believe it or not she is an avid Manchester United fan!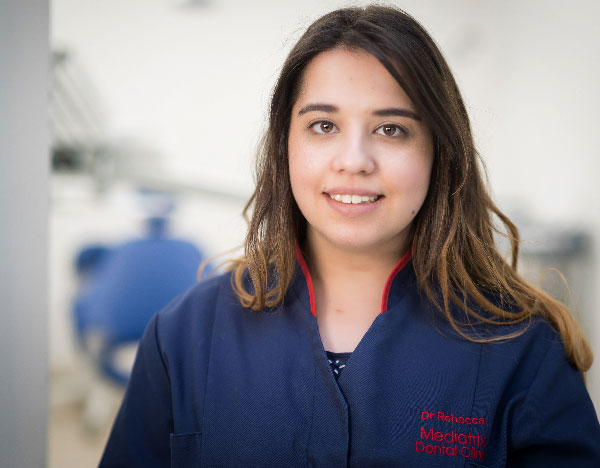 Dr Rebecca acquired a B.Ch.D degree from the University of Malta, graduating in 2017. She is calm and explains treatment in detail. Her patience is her virtue which makes patients feel at ease.


She has a special interest in periodontics (gum health) and is an active member of the British Society of Periodontology. 
Furthermore, she is engaged in postgraduate training at the Royal College of Physicians and Surgeons of Glasgow. She is also a member of the Dental Association of Malta. 
Rebecca is an animal lover and volunteers at various sanctuaries.
She also spends weekends camping and canoeing when not offroading with her boyfriend.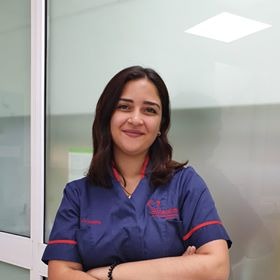 Dr Deborah graduated from the University of Malta in 2019 with a Master in Dental Surgery (MDS Melit.) She enjoys treating children and does her best to make them feel comfortable during their visits. Her hobbies include reading, travelling and swimming.
Ms Jackie Schembri – Dental Hygienist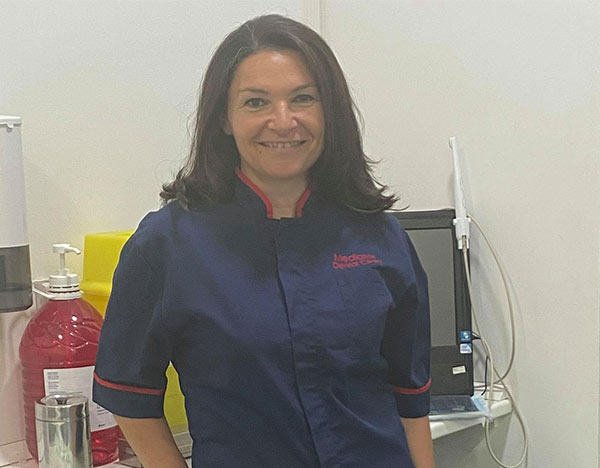 Ms Jackie is our resident dental hygienist. She gained her diploma in 1992. Apart from reminding us to Floss and Brush whilst working at Mediatrix, she is also a mother of three.
She is a member of Malta Association of Dental Hygenists.
Mr Roderick Azzopardi BSc(Hons), RDH-DENTAL HYGIENIST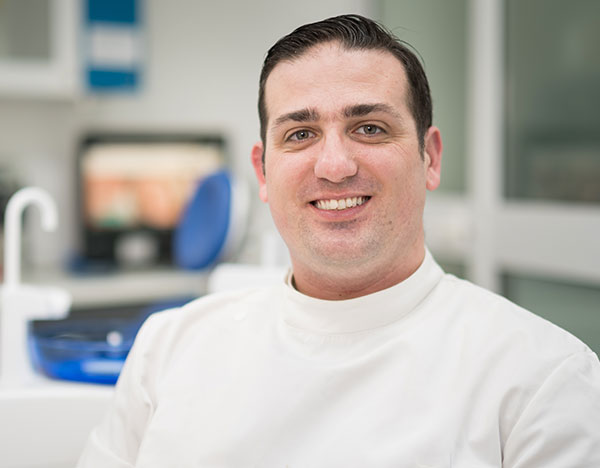 Roderick is a resident Dental Hygienist at Mediatrix Dental Clinic.
He began in the dental field as a Dental Assistant in 2015 and then continued his studies until graduated as a dental hygienist from the University of Malta in 2019.
Roderick takes pride in patients' care and continuing oral education. What he enjoys most is relations with patients by chatting, joking and trying to put up a smile on their faces in order to keep patients comfortable as much as possible while providing a stellar work. Roderick enjoys reading biographies, discussing international economics and politics and also travelling.
Roderick is married and has two children Aleida Jo and Ephram Rios.